Mobile Marketing: New Edge Marketing Platform
Grow Your Brand by Partnering with Digibloq
Mobile Marketing Services deliver better user experiences than banner ads. This allows you to reach your target audience from anywhere and at any time.
Every day new channels and platforms are being created. Mobile is the leader in this. Smartphone users are outnumbering PC users. It is, therefore, essential to think about the potential reach of this audience.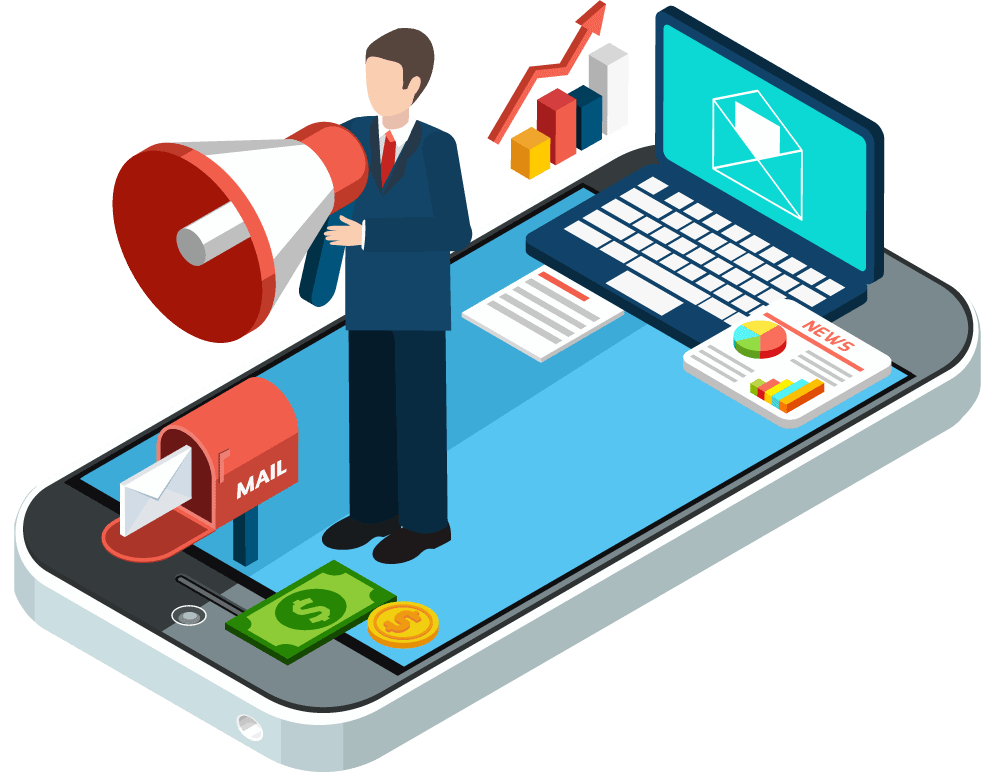 Mobile marketing gives you the ability to interact with users at an individual level. This allows us to target more people based on their interests, age, gender, and location.
We tailor our services to meet your needs. Our mobile marketing team will manage every aspect of your mobile campaign, including strategy outline, audience profiling, and campaign design and implementation.
Why is your Business in need of Mobile Marketing Services?
Mobile advertising and app promotion have made great strides and are now an integral part of the marketing mix for many brands. Mobile marketing strategies include text ads via SMS marketing and banner ads embedded within mobile apps, websites, or mobile games.
Marketers and businesses are seeing a shift in how people use the internet. Mobile devices are being used to search for queries rather than desktops by people.
Mobile shopping and mobile advertising have made ecommerce and mobile shopping hugely successful. Our mobile marketing strategies involve marketing on mobile devices like smartphones, tablets, etc.
Our
Mobile Marketing Speciality
We will conduct a custom analysis of your mobile marketing strategy to tailor it to your business. This is a huge business opportunity.
Mobile-First Design
We ensure that all users have great browsing experiences by focusing on mobile and desktop.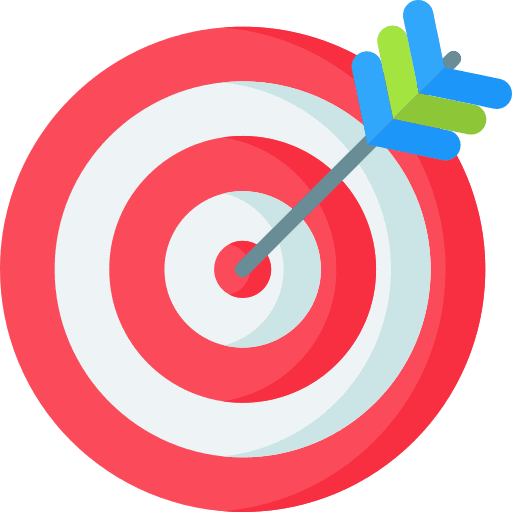 Accurate Targeting
Mobile marketing can be a powerful tool to help businesses succeed. Mobile marketing is a powerful tool for business success. Our campaigns utilize precise targeting to maximize their potential.
SMS campaigns
Our cross-channel strategy integrates multiple mobile channels, including SMS mobile marketing campaigns.
Different
Mobile Marketing Strategies
You have many options when it comes to mobile marketing. You can choose the type of mobile marketing strategy that is most effective for your industry, target audience, and budget.
Mobile search ads
These Google search ads are optimized for mobile devices and include extensions like click-to-call or maps.
Mobile image ads:
Mobile-friendly image-based ads that can be viewed on smartphones and tablets. Images ads can encourage customers to visit websites or download apps. Image ads can be created in different sizes.
App-based marketing:
App-based marketing refers to mobile advertising that uses apps. Google AdMob allows advertisers to create mobile ads which appear in third-party apps.
Mobile marketing in-game
These ads appear in mobile games such as the one shown below. Ads can appear as full-page images or banner pop-ups.
Location-based marketing:
These ads are displayed on mobile devices based upon a user's geographical location relative to a specific area or business. Advertisers might request that mobile ads be only displayed to users who live within 1 mile of their businesses
SMS:
SMS (Short Message Service) marketing involves capturing the number of a user and sending them text messages. SMS marketing allows businesses to send text messages to their customers to promote their products and services.
Our Services for
Mobile Marketing
Mobile marketing campaigns are customized based on data like an individual's browsing history and shopping habits.
Mobile marketing increases brand awareness, creates a social media-friendly environment, and encourages customer interaction. This helps to increase sales and deepen customer relationships. With technological advancements, mobile advertising will continue to expand.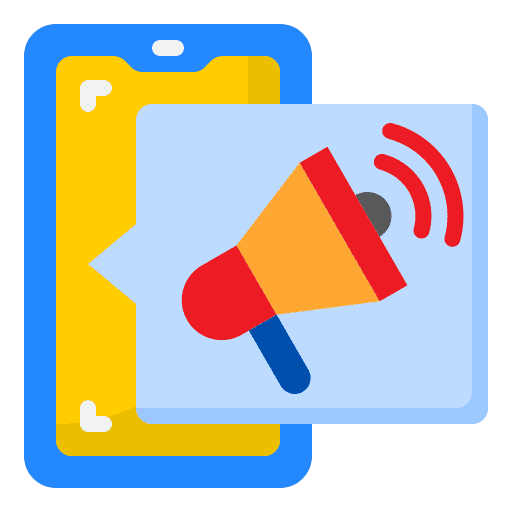 Mobile Marketing
Mobile device usage is increasing faster than desktops and laptops. To stay relevant, your company must be present. We can help you create a mobile marketing strategy for all devices. Mobile marketing strategies allow you to reach customers wherever they may be. Our team can take you anywhere with an innovative, cost-effective mobile marketing strategy.
Micro-Moments
You can use mobile marketing to tap into "I-want" moments. Mobile marketing makes it easy to reach potential customers, whether they're looking for inspiration, education, or information.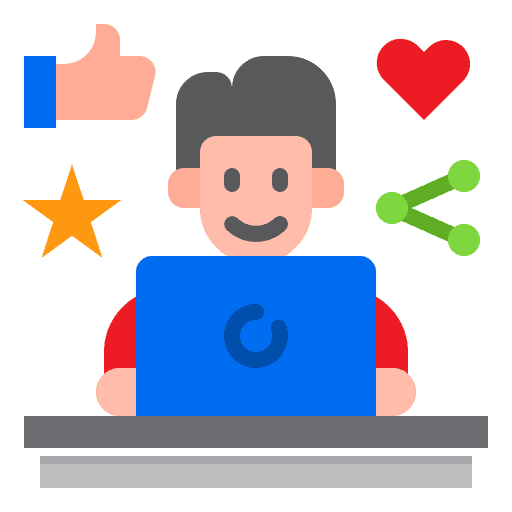 Social-media-notifications
Mobile marketing is a great tool to capitalize on the new age of instant everything. Mobile devices allow you to quickly reach your target audience using shortening, spontaneity, and informal language.
Mobile Marketing

Best Practices
These mobile marketing tips will help you make the most of mobile.
Keep it simple and direct
Mobile devices are tiny, so you should not repeat yourself. Mobile users will quickly scroll past ads that are too cluttered or too crowded. It is better to keep mobile simple.
Optimize for Local
Only 13% of mobile search queries are local. Many people use mobile devices to augment their worldly interactions.
Focused on the Types of Audience:
Your Audience. Mobile ads should be tailored to the audience you're trying to reach. Are they students? Consider taking advantage of edu-app advertisements.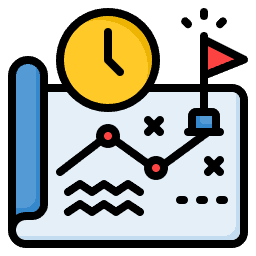 You can Try Different Strategies
Do not stick to one method. It's okay to try new things. You can also experiment with Google Ads Enhanced campaign campaigns.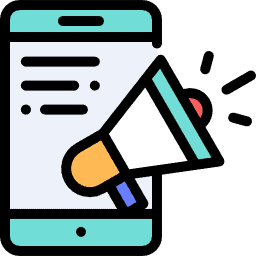 Benchmark your Results:
Although experimentation is lovely, it's not a good idea for you to stop tracking your results to see which methods work. To determine the effectiveness of your mobile PPC ads.
Location-Based Marketing
Utilize location data to deliver relevant content and offers based on a user's geographic location. This can be particularly effective for retail, hospitality, and local businesses.
We employ sophisticated methods to increase customer engagement and influence purchasing habits. Because it is interactive and focuses on the consumer, in-app advertising works better than any other media.
Check out the portfolio to see more of our work. Please send us an email to info@digibloq.com for a consultation or other service queries. We will be glad to call you back.
SEO Vedic Math School Case Study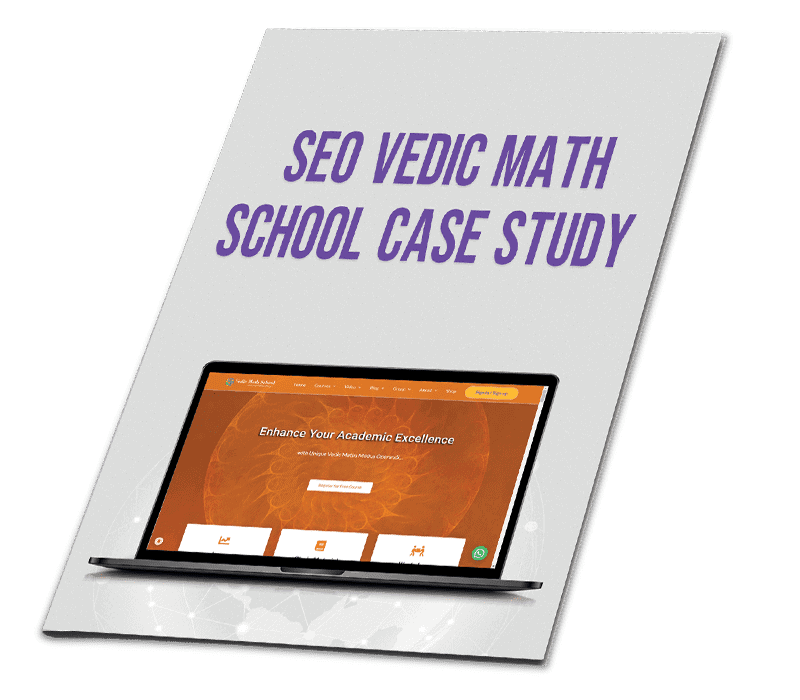 Our Other
Famous Services
Digital marketing is a must for every business if you're a service provider looking to uncover new opportunities and grow. Digibloq is the best Company.
I appreciate the effort of the Company. I particularly love how they worked with me to create a custom plan, get it up, and run. They are fast and efficient at creating effective campaigns. I will give it five out of 5, especially considering how many fly-by-night digital marketing firms are out there. These guys got me results.
We have been working with Digibloq for around two years now. Be it development, marketing, or designing, these guys know what they are doing. I will recommend every business to Digibloq
Digibloq is a Digital Marketing Company that is agile and flexible. I was impressed by their creativity and flexibility as we launched a new website.
I was looking for a digital marketing agency for my Company, being in Delhi was looking for a company near me, so my colleague referred me to digibloq. I preferred them because of the way they approached me and how they treated their clients and maintained their commitments.
I can say I get what we wanted to achive. I had a contract of 3 months. We worked on Website Design, SEO, and social media marketing.
Being a Case Manager I know the Competition in Immigration Services Business but You guys Did an Awesome job for the Company. I would say, with the Limited Marketing Budget You Guys had done an Excellence work for us, and Happy to Recommend You.
Digibloq is a company I first considered because of its previous experience in developing websites for university-based institutions and organizations. They were open to communication and understood our needs as we planned the project. He also suggested a project that would be cost-effective and affordable. Overall, I was pleased with our collaboration and recommended Digibloq .