Social Media Optimization
Social media is a great way for your business to discover its full potential and connect, communicate, share, and interact with your audience.
Grow Your Brand by Partnering with Digibloq
One platform, billions of users. Non-intrusive conversation Go viral with engaging content, Quick response time to improve customer satisfaction Converting customers into friends and followers. Integrate existing social media campaigns with your campaign. Imagine the impact of one billion users using one platform.
One site where people can connect, communicate, share, and interact with one another. Your community can grow its brand with one space. Social Media is a great way to explore the potential of social media.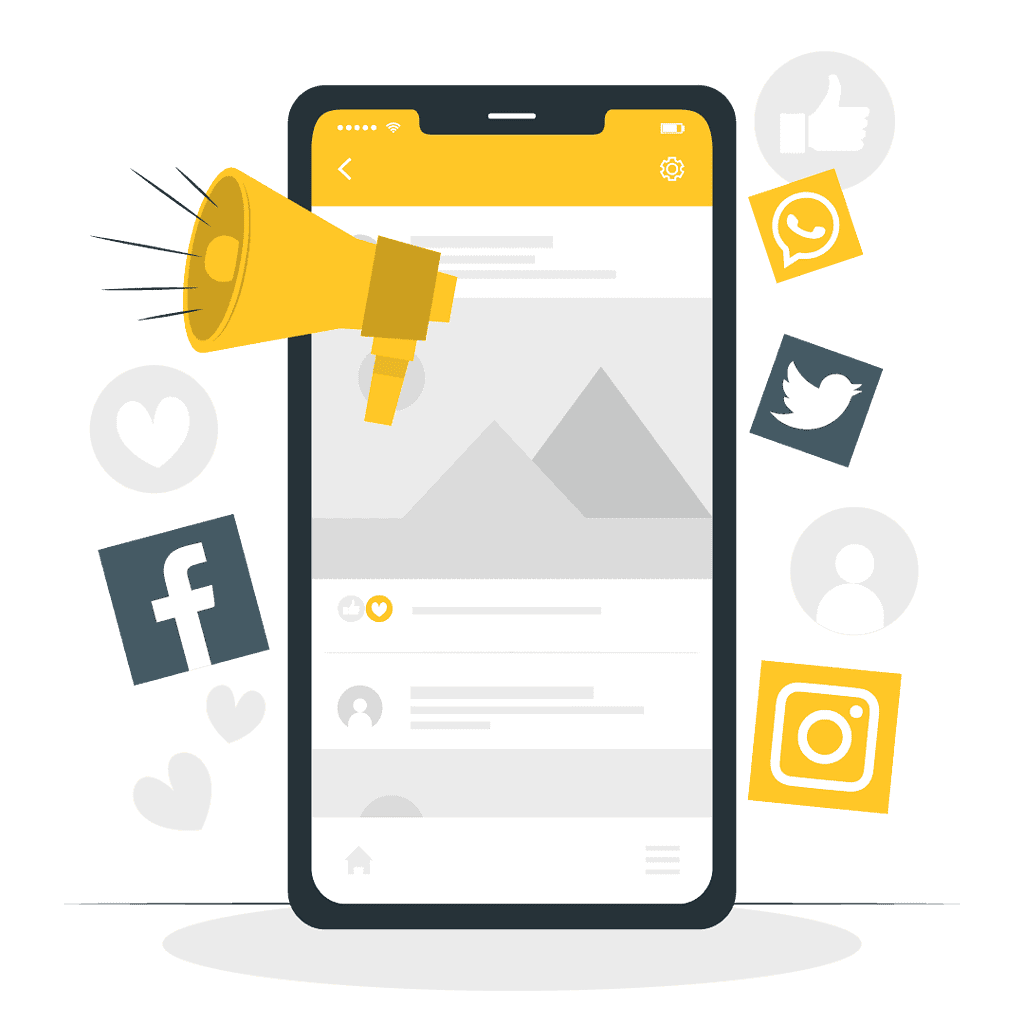 What is
Social Media Optimization?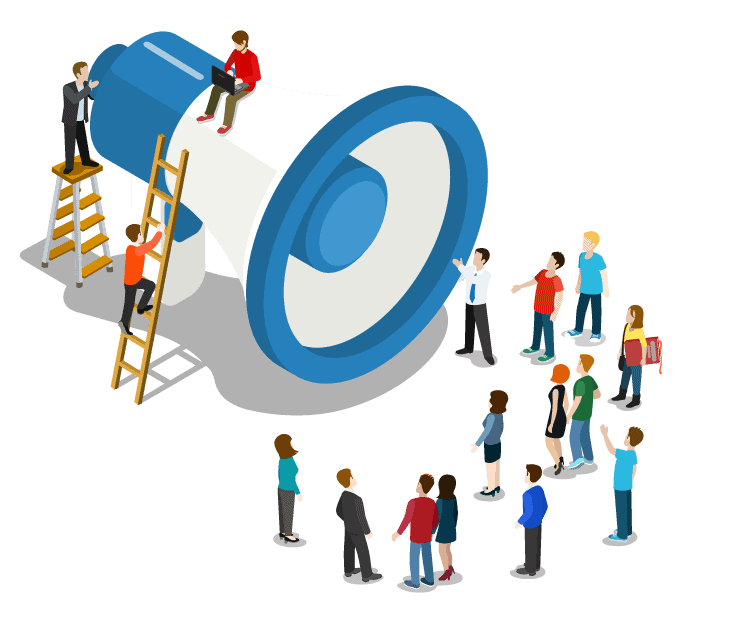 Social media optimization refers to the use of social media as a means to increase your company's online presence. Unlike some companies who believe that creating profiles on every social media platform is sufficient for a solid digital presence, SMO offers an entirely different perspective.
A social media optimization strategy that is well thought out can help you to strengthen your brand, generate more leads, be more visible in the digital world and connect with the community.
64% of B2B buyers rate social media as the second most important factor in their online search strategy.
32% of US teens cite Instagram as their favorite social network.
77% of B2B buyers are more likely to buy from a company whose CEO is on social media.
What is the Importance of
Social Media Optimization?
Social media optimization can help ensure that your money is going in the right places. In addition, this will improve your performance and turntables.
Social media marketers need to monitor engagement on all social platforms to determine the usefulness and relevance of their content and how easily the audience can relate.
Social Media Optimization is essential. It is impossible to underestimate the power of one million people using it. Brands can become idols, and entire political campaigns are destroyed. It's all possible thanks to the power and influence of 'words of mouth.' All of it is online. This is the power of Social Media Optimization Services.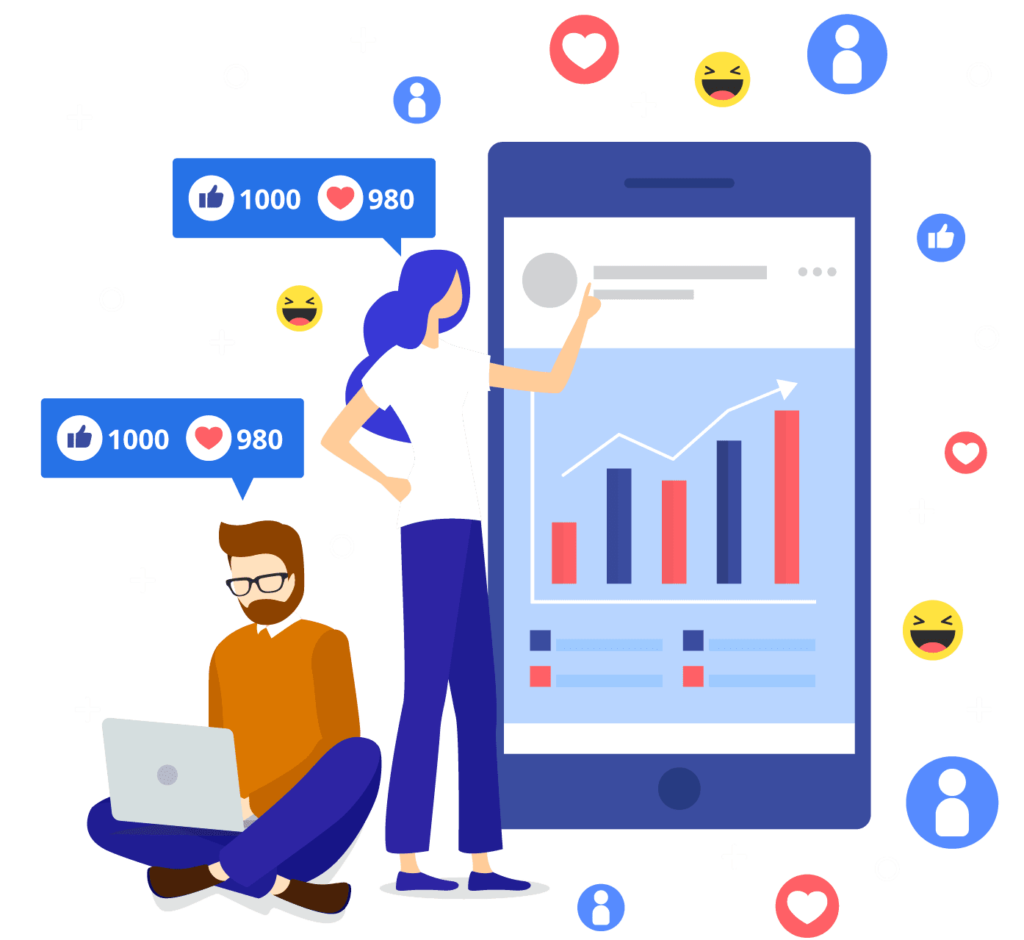 Social Media Optimization

: The Advantage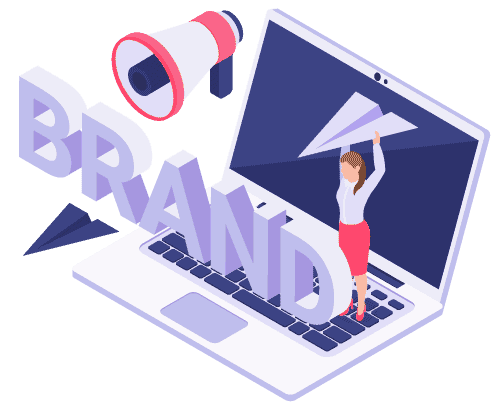 Image Enhancement for Your Brand
Social media can build loyalty and recognition and gain more clients. We are a leader in social media advertising, lead generation and reputation management. We can improve the virality and engagement of your content, optimize your spending, and generate more leads.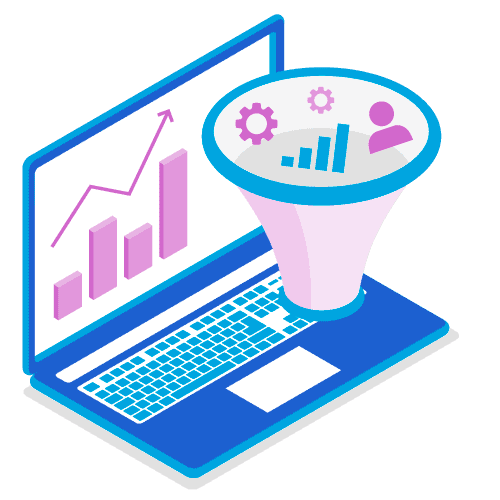 Generate Leads
Engage viewers by providing useful, relevant content. For example, answering questions and conducting surveys to connect with the audience. You will receive feedback and be able to analyze it.
Social Media Traffic to Websites
Social traffic comes to your website, mobile site, or app through social networks and other social media platforms. Social Media Posting can help increase your website's traffic. Your digital analytics reports will include any person who clicks on a tweet or a Facebook Post that brings them to your site.
Digibloq

Social Media Optimization

Strategies?
Social media optimization requires strategically planning your marketing strategy to reach the target audience on a deeper level. These techniques will help you stand out from the crowd and leave an impression on the internet.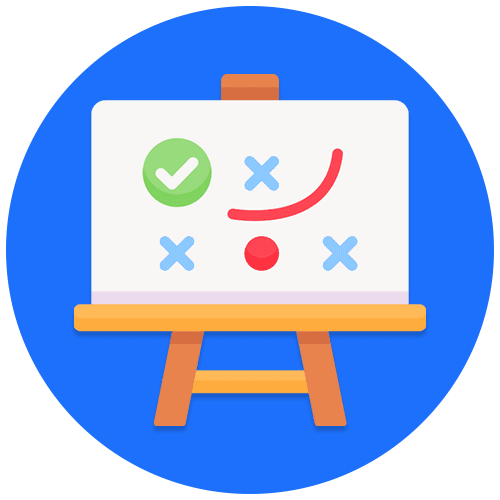 1. Strategy Optimization
28% of businesses believe that a lack of a robust strategy stops them from turning into a social enterprise. Companies have faced many difficulties due to lacking a social media strategy. You can stand out and improve if you have a strategy written down. It would be best if you had a social media optimization plan with clear goals and objectives to achieve that goal. The ideal system will be focused on growth and tangible results.
2. Optimizing your Profile
Optimizing your social media profiles is essential for search engine optimization. Although it may seem simple, creating a profile is necessary for any social media strategy. As if your company page were the central pillar of your strategy. It will ruin your entire social media optimization strategy if it's not concrete.
3. Optimize Content
If you don't have good content on your website, social media marketing won't work. However, you can post original content created by your team; otherwise, Curated content you get from other sources. To get the best results and highest engagement, ensure that the original and curated content is relevant to your audience. Quantity is 10 times more important than quality. Find out what your audience is looking for, and give it to them.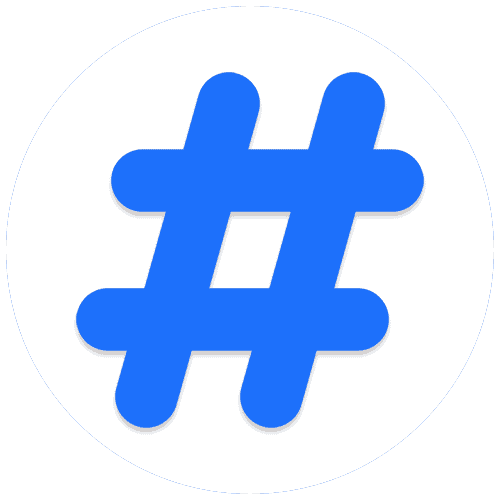 4. Relevant Hashtags Targeting
No matter which platform you use, Hashtags are just as important as the content, especially in social media optimization. Hashtags make content more exciting and help increase visibility. They make it easy to track the content and categorize it. Hashtags Targeting will also help you in SEO Keyword research. It will help you identify relevant keywords that you can use to create a new article which drives more engagement on social media.
5. Concrete Posting Schedule
The timing of posts can have a significant impact on their engagement. The optimal time for different audiences is different. It all depends on who you are talking to. It would help if you focused on the time you post and your posting frequency. You don't want your followers to be bombarded with millions of daily posts, and you don't want them to forget about you by not posting for days.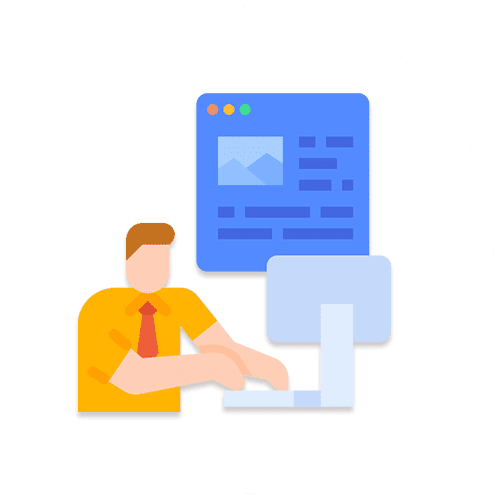 6. Utilize Existing Influences
Choose niche-specific bloggers and influencers to ensure your brand voice is heard to get mentions and reviews. Startups are often challenged to find a spot in the digital market. You should take help to optimize your social media profiles.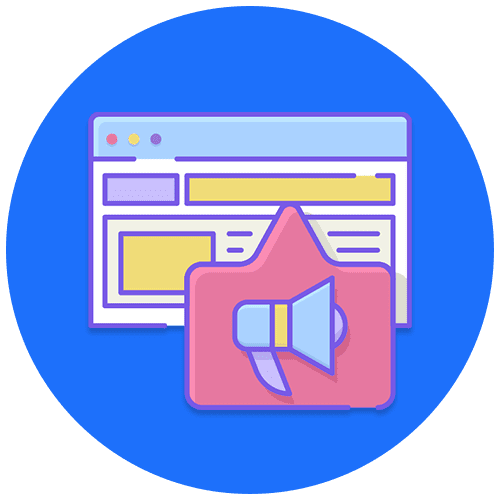 7. Impactful Headlines
Your headlines must be striking enough to grab attention immediately. It would help if you used different headlines to keep it interesting and not become repetitive. Many factors go into a viral tweet or Facebook post. A perfect Design, Catchy headline and a Concise caption.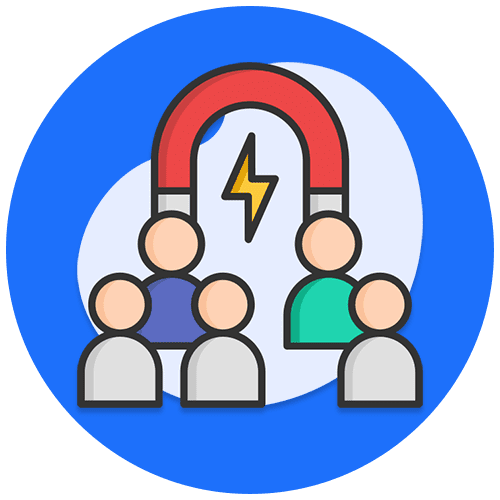 8. Engaging Visuals
Social media profiles that are too text-heavy and lacking visuals will be 90's things that will not work in 2022. You need to improve your brand's image through social media. Create valuable content that other channels will share.
9. Social Media Analytics
It is essential to track your Social Media Optimization. Analytics will help you understand how your strategy is performing. We can use different metrics to track engagement on social media platforms, including likes, shares, and retweets. Google Analytics can be used to track URLs with Bit.ly. Engaging content includes memes, videos, and infographics. It is essential to ensure that the audience reacts positively to your content.
Social Media Optimization
Services
Digibloq, India's leading SEO company, sees Social Media as an excellent online marketing tool. We are experts in implementing Social Media Optimization Strategies (SMO) for your business.
As part of our Social Media Marketing Services, our team of professionals can help you improve your social media marketing efforts.
Social Media Optimization is monitored constantly to ensure that ethical boundaries are not broken. In addition, these measures will ensure your brand is accessible and friendly to customers.


WebDesign and SEO Case Study of Visaware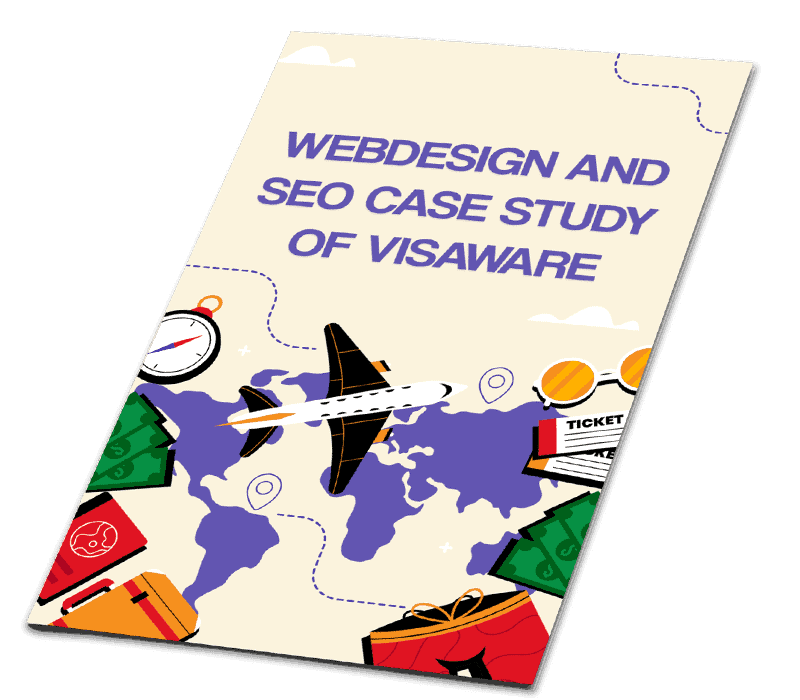 Social media optimization is a must for every online business. Of course, SMO is a much more cost-effective option than social media advertising, but it's still very effective in the long term.

Consumers value their experiences and conversations more than ever in today's world. This is why deciding wisely before investing your budget in useless tasks is important.
Social media optimization can transform the way you approach marketing strategies. Therefore, your next marketing strategy plan should include social media optimization. Connect with us to take a strategic approach when posting on social media, and you will see results.
Our Other
Famous Services
Digital marketing is a must for every business if you're a service provider looking to uncover new opportunities and grow. Digibloq is the best Company.
I appreciate the effort of the Company. I particularly love how they worked with me to create a custom plan, get it up, and run. They are fast and efficient at creating effective campaigns. I will give it five out of 5, especially considering how many fly-by-night digital marketing firms are out there. These guys got me results.
We have been working with Digibloq for around two years now. Be it development, marketing, or designing, these guys know what they are doing. I will recommend every business to Digibloq
Digibloq is a Digital Marketing Company that is agile and flexible. I was impressed by their creativity and flexibility as we launched a new website.
I was looking for a digital marketing agency for my Company, being in Delhi was looking for a company near me, so my colleague referred me to digibloq. I preferred them because of the way they approached me and how they treated their clients and maintained their commitments.
I can say I get what we wanted to achive. I had a contract of 3 months. We worked on Website Design, SEO, and social media marketing.
Being a Case Manager I know the Competition in Immigration Services Business but You guys Did an Awesome job for the Company. I would say, with the Limited Marketing Budget You Guys had done an Excellence work for us, and Happy to Recommend You.
Digibloq is a company I first considered because of its previous experience in developing websites for university-based institutions and organizations. They were open to communication and understood our needs as we planned the project. He also suggested a project that would be cost-effective and affordable. Overall, I was pleased with our collaboration and recommended Digibloq .