ORM is Equally Helpful for Brand, Business and Individuals Like Craters, Artist, Professionals.
Grow Your Brand by Partnering with Digibloq
Online Reputation Services  can help you increase your visibility, build brand equity, generate advocacy, and build your online reputation. 
Today, 55% of businesses invest in professional Search Engine Optimization (SEO). It is essential to ask these questions before your company considers SEO services.
We are a trusted marketing Agency and Growing SEO Company located in Delhi and offering a full range of search engine optimization solutions for domestic and international businesses. We can help you achieve outstanding results on search engines such as Google, Yahoo, Baidu and Yahoo.
Continue reading to learn more about SEO services and what you can expect when working with an SEO agency. Contact us online if you have any questions about SEO plans.
What is
Reputation Management?
Your brand reputation is key to digital success. People turn first to the internet when looking for information on a company, person, or product. After that, online research is dominated by reading reviews.
Proactive reputation management, or a proactive approach to managing the brand's story from the beginning, is called proactive Online Reputation Services.
Review management and reputation monitoring are vital to ensure your business is properly represented online. Online reputation management allows for:
Attract High-Intent Prospects
Every customer constantly reviews their options. A staggering 97 percent of people believe that reviews of businesses can influence their purchasing decisions. Internet reputation management involves reputation management and review monitoring. This will allow you to improve your business's online reviews and position them in front of your target audience.
Positive Business Reviews
Online reviews are a big factor in deciding whether a brand is trustworthy. Your reputation manager will ensure that customers have reliable online reviews of your company to help them make purchasing decisions. Reputation management companies also use sophisticated reputation management software to help develop your review strategy and get honest reviews from satisfied customers online.
CLV (Customer Lifetime Value): Increase customer value
Reputation management agencies post positive and negative reviews online to demonstrate your commitment to customer satisfaction. Selling to existing clients is cheaper than generating new customers. However, customers are the most important challenge companies face. This unique approach to managing brand reputation will help clients build trust and transparency.
Attract Top-Performing Employees
Internet reputation management is a way to assess employee engagement and experience and gain actionable insight for retention and acquisition strategies. Your team is the key to your business's success. An employer with a poor reputation online will not offer you a job. Therefore, it is important to ensure that you work with a reputation management firm focused on your overall development.
Optimize your SEO Results
SEO reputation management is a great way for your brand to be known, increase customer voice online, and improve your search engine rankings. Moz reports online reviews to account for 15% of Google Local Pack ranking factor factors. Learn how to get more Google Reviews and other review sites. This will allow you to generate more user-generated content, which leads to qualified traffic to landing pages and converts.
In addition, top reputation management firms will integrate these UGCs into your Google Business Profile  and improve click-through rates. This will help you show trustworthiness for your brand, increase your Google rankings, and improve your click-through rate.
Reputation Management Facts
consumers trust online reviews as much as personal recommendations.
Negative reviews made Consumer not want to use a business.
consumers need at least a four-star rating to Priotise your business.
What will happen with Poor Reputation of your Brand?
Negative online reviews can lead to serious consequences. For example, negative online reviews could cause cancellations of orders, bookings, or subscriptions. Your online reputation is crucial for your business. Therefore, it is important to work with a company that supports businesses.

A single unhappy customer can make a difference to your brand's online reputation. In addition, these customers can positively impact your marketing efforts and more than your sales.

Low online reputation can cause trust loss in revenue, increased marketing cost, decreased profitability, lower customer engagement, and lower employee and customer retention.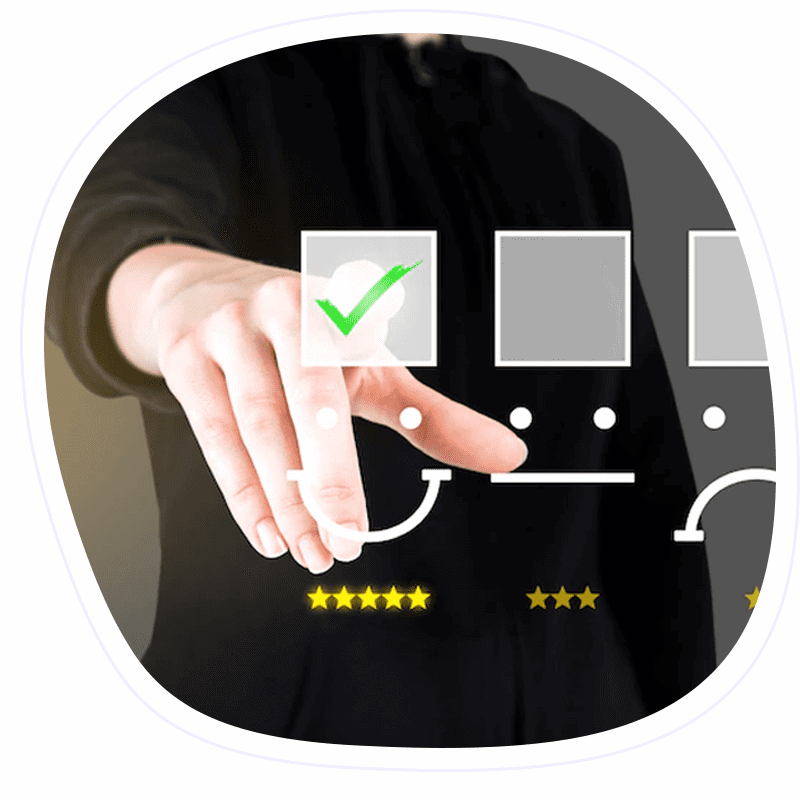 Digibloq Online Reputation Services
Although it may seem simple for businesses to ignore negative reviews online, many people are shocked at the damage that one customer review can do to their Online Reputation Services. Negative online reviews can be frustrating, dangerous, and even fatal, regardless of whether genuine or fraudulent.
If you are a business manager, owner, or operator, you have likely received negative customer reviews. Unfortunately, dissatisfied customers can affect even the most respected businesses.
White Label Reputation Management
Do you have trouble managing your website's reputation? We are a reputation management company that offers white-label solutions for managing your web reputation. This will allow you to concentrate on your core business and improve your day.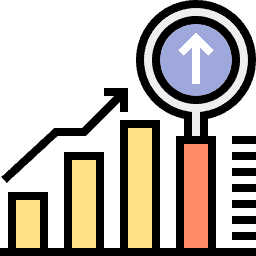 SEO Reputation Management
Positive content management online includes the promotion and control of positive content. This will allow you to gain market leadership and control your reputation. However, it can be difficult to manage your SEO reputation. Therefore, we recommend that you hire an agency like ours.
Email Marketing
We can monitor your customers and help you launch targeted email marketing campaigns that will manage your online reputation. Email marketing services enable you to reach the most important customers at the right moment.
Growth of Social Media Follower
Reputation management services should include social media reputation management. Our social media reputation specialists can also help you increase your social media followers using quality and positive posts.
Business Listings Management
Reputation management specialists regularly inspect your local business listings to ensure that all information is accurate and SEO-optimized. As a result, your local listings will also get more customer reviews and star ratings.
Review Response
If you respond promptly and properly, you can turn negative customer feedback into marketing opportunities. Research has shown that businesses that respond to at most 25% of reviews about their business receive 35% more revenue. This is where we can help you to make your brand heard.
Review Monitoring
Need help monitoring your online reputation. Our digital reputation management team creates a program to monitor and alert you to any new reviews. This will help you to be aware of your online reputation.
Review Generation
Our review management team implements an automated process that generates positive reviews month-over-month for your company. We believe in honest and trustworthy reviews.
Online Reputation Repair
Are there any negative reviews about you? Do you want to get rid of them in Google Search? How to rebuild your online reputation. Our expert in online reputation management will assist you in repairing and rectifying the damage.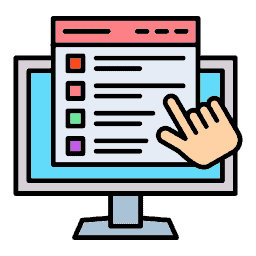 Survey Campaign Management
Our reputation monitoring team conducts a customer satisfaction survey to gather market insights. These insights can help you improve client engagement.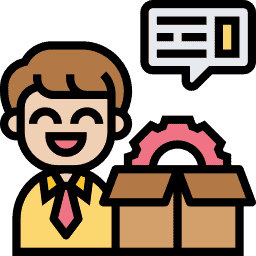 Online Product Reviews Management
Smart online review management software helps you track product reviews across your products. In addition, we can help manage your eCommerce website's review acquisition. This will simplify your process and provide social proof for product pages.
How Digibloq Help you with ORM Services?
Online Reputation Services are designed to improve and influence the perception of your identity or brand. ORM is the process of monitoring and responding to all comments and conversations regarding your brand. These efforts will build brand credibility and positively influence purchase decisions.
Our team can manage all aspects of Online Reputation Services.
Reputation Management can help increase your online visibility and drive more traffic to your website. It improves the company's search engine reputation. It stimulates conversation and encourages discussion. Online reputation management can increase brand and keyword Search results or reduce negative content in search engines via keyword searches or brand searches.
An honest assessment of your goals and situation is key to any successful Reputation Management campaign. We can use our services individually or depend on your goals.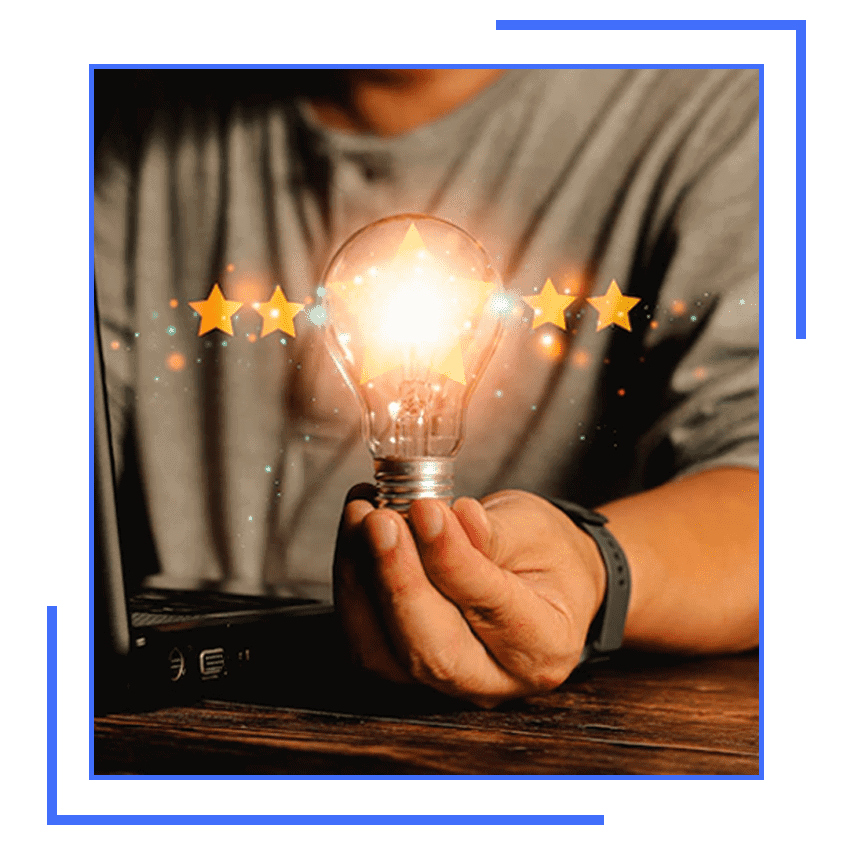 Our team can manage all aspects of Reputation Management.
A Complete Case Study on Immigration Company
Our Other Famous Services
Digital marketing is a must for every business if you're a service provider looking to uncover new opportunities and grow. Digibloq is the best Company.
I appreciate the effort of the Company. I particularly love how they worked with me to create a custom plan, get it up, and run. They are fast and efficient at creating effective campaigns. I will give it five out of 5, especially considering how many fly-by-night digital marketing firms are out there. These guys got me results.
We have been working with Digibloq for around two years now. Be it development, marketing, or designing, these guys know what they are doing. I will recommend every business to Digibloq
Digibloq is a Digital Marketing Company that is agile and flexible. I was impressed by their creativity and flexibility as we launched a new website.
I was looking for a digital marketing agency for my Company, being in Delhi was looking for a company near me, so my colleague referred me to digibloq. I preferred them because of the way they approached me and how they treated their clients and maintained their commitments.
I can say I get what we wanted to achive. I had a contract of 3 months. We worked on Website Design, SEO, and social media marketing.
Being a Case Manager I know the Competition in Immigration Services Business but You guys Did an Awesome job for the Company. I would say, with the Limited Marketing Budget You Guys had done an Excellence work for us, and Happy to Recommend You.
Digibloq is a company I first considered because of its previous experience in developing websites for university-based institutions and organizations. They were open to communication and understood our needs as we planned the project. He also suggested a project that would be cost-effective and affordable. Overall, I was pleased with our collaboration and recommended Digibloq .