Google Maps Marketing is booming in the 21st century. If you want to grow up your business, make sure you mention your business in Google Maps.
Advantages of Google Maps Marketing
Do you know having your business in Google Maps will boost up your business? This will create a trust will help in creating long term viability. You will always be one step ahead of those who are not having their business registered with Google. Through Google Maps, the customers will reach you out easily.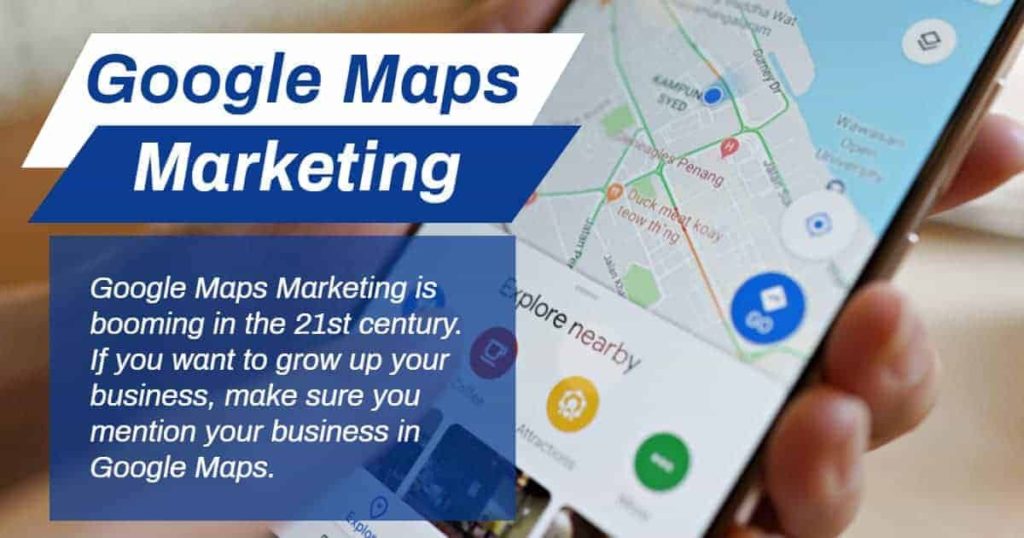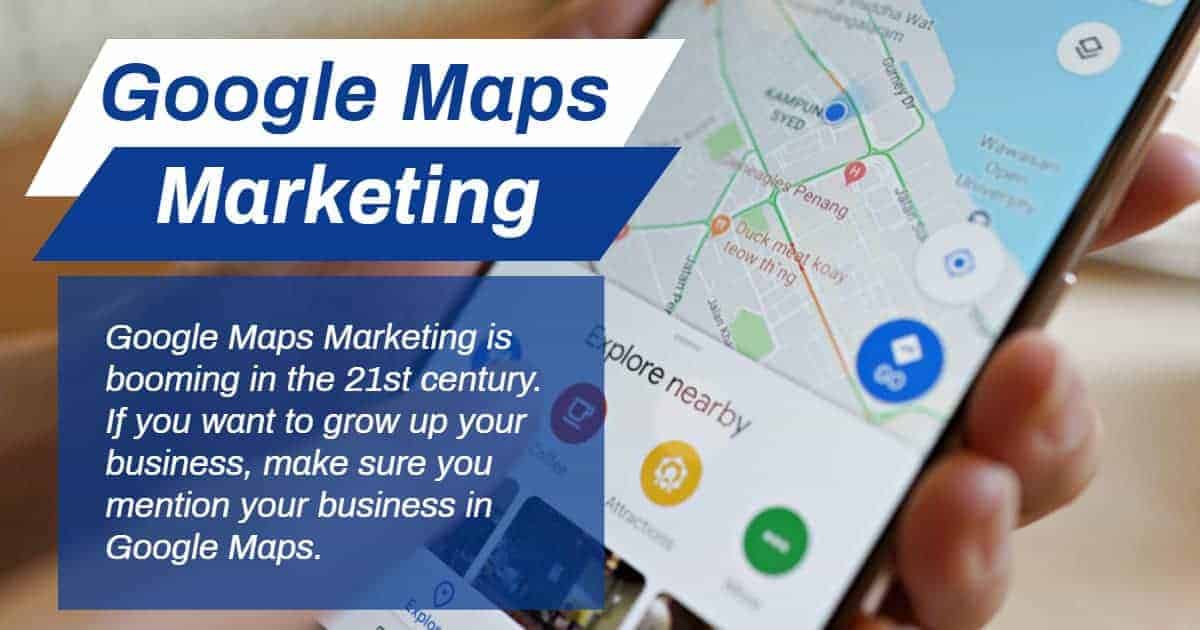 What Is Google Maps Marketing?
Registering your business in Google Maps to gain more exposure.
You might raise a question. In today's world, almost everyone registers their business in google maps. How will I make a difference if I register there?
There are many things you should do to gain more exposure to your business, even if you have registered on Google Maps.
To ranking higher in search and to attract your customers and increase your business, you have to create a better profile. Add more genuine Images so that your chances for showing up your business in a Google Maps search in your area will be high.
Why Is Google Maps Marketing So Important?
Google Map Results appear at the top of Google Search Engine Result Pages.
Google Maps can attract thousands of potential customers toward your business.
Google handles nearly 88% of accounts of all mobile searches, which is almost equal to 3.5 billion searches per day.
Unless your business ranks on google, your chance of being noticed by local customers is exponentially lower.
Local Google searches more rapidly turn into sales, with 76% of those looking for local products visiting a store within the day.
Google Maps Marketing affects the way Google views your business. 
It also affects how it appears in organic search. 
That is why Google Maps Marketing is regarded as the most important part of local SEO work.
Setting up Your Google My Business and Optimizing it.
Creating a Google My Business listing is free.
Setting up Google My Business, you are letting Google know that your business exists at a particular location.
The main aim should be your business need to rank higher than your competitors.
To set up your Google My Business listing:
Create a Google Account (If you don't have one) or Sign in to your existing Google Account
Create a listing for your business at the location where your business is setup
Fill out all of the information about your business.
Make sure to select the correct category and to add a contact.
Verify your account.
To Verify your business, you will be either sent a postcard to your address or will receive a call or a mail.
Add quality photos.
Your Business is now listed on Google.
How to Rank Better in Google Maps
Having Good Reviews on the on Google Maps and Google My Business will boost up your business.
If your business Reviews are higher, the competitors' Reviews then your chances of ranking in Google are higher.
Regularly keep updating photos, videos, and content in Google My Business.
Reply to the customers who ask Querries over there.
Post about your products and services in a better way.
As a Business Owner, Post offers, events, discounts, festival sessions to stand apart from your competitors
How to Optimize Google Maps?
For your business to show up in Google, You must do the following things.
Claim or create a listing for your business.
Fill out all of the information:

Correct service area and address.
Business hours/workdays.
Website / URL for them to make a purchase.
List your specific offerings.

Pick the common categories which are relevant for your business.
Ensure information is consistent across the web.
Add high-quality photos.
Cultivate good reviews.
Talk about your business in Google My Business.
List your business in other directories.
Conclusion
If you have already tried the above lists to attract more customers to your site then you might be missing out something. Let us help you with that. Feel free to contact us so that our experts can help you.