An infographic is a combination of imagery, diagrams, and minimum text which explains a particular topic. In infographics, you can make use of engaging visuals to convey information instantly and clearly.
There are 3 parts in infographics. They are the contents, visuals, and data. They are used. To deliver the information in an eye-catching way, which will be useful for the readers, and readers can understand the information easily.
Now, let's learn why and how one should be creating an infographic using an infographic itself.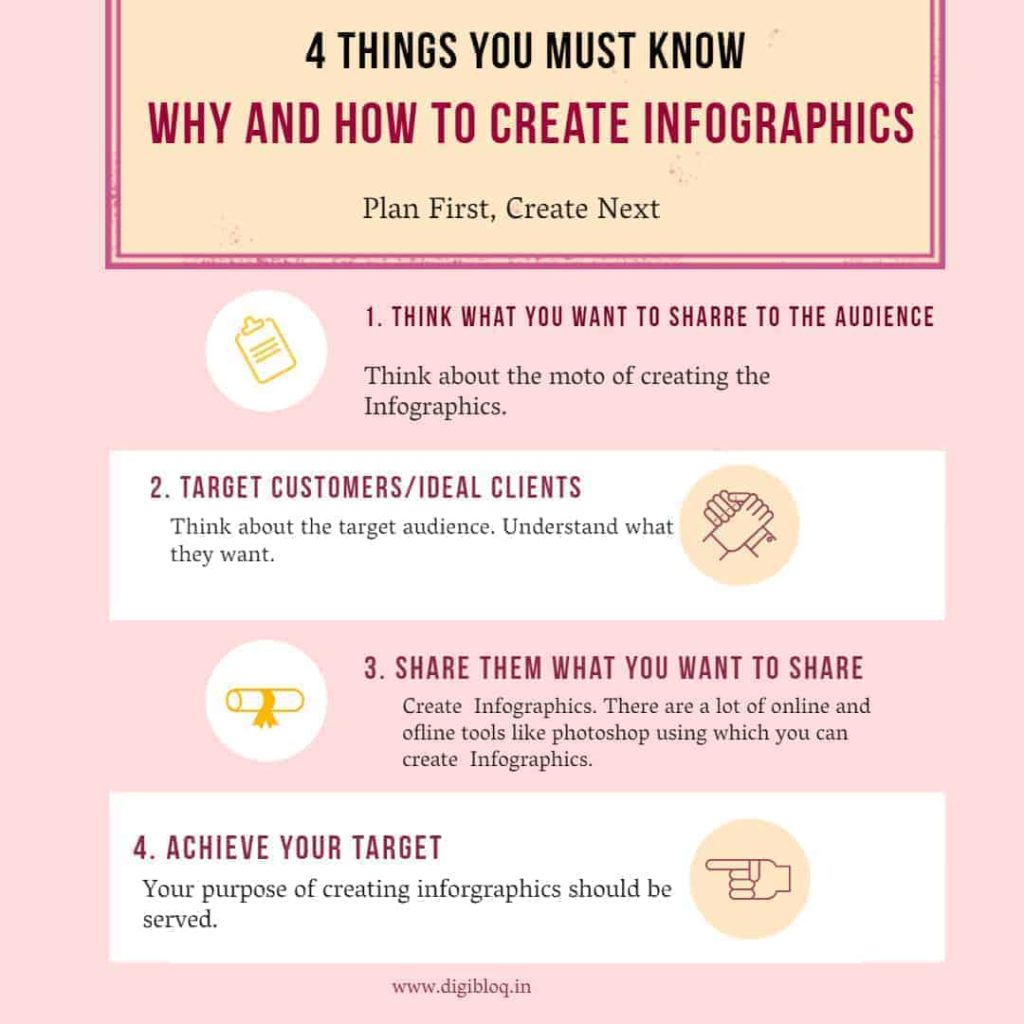 Here is an example of Infographics about where should you be choosing to be posting for Social Media Marketing.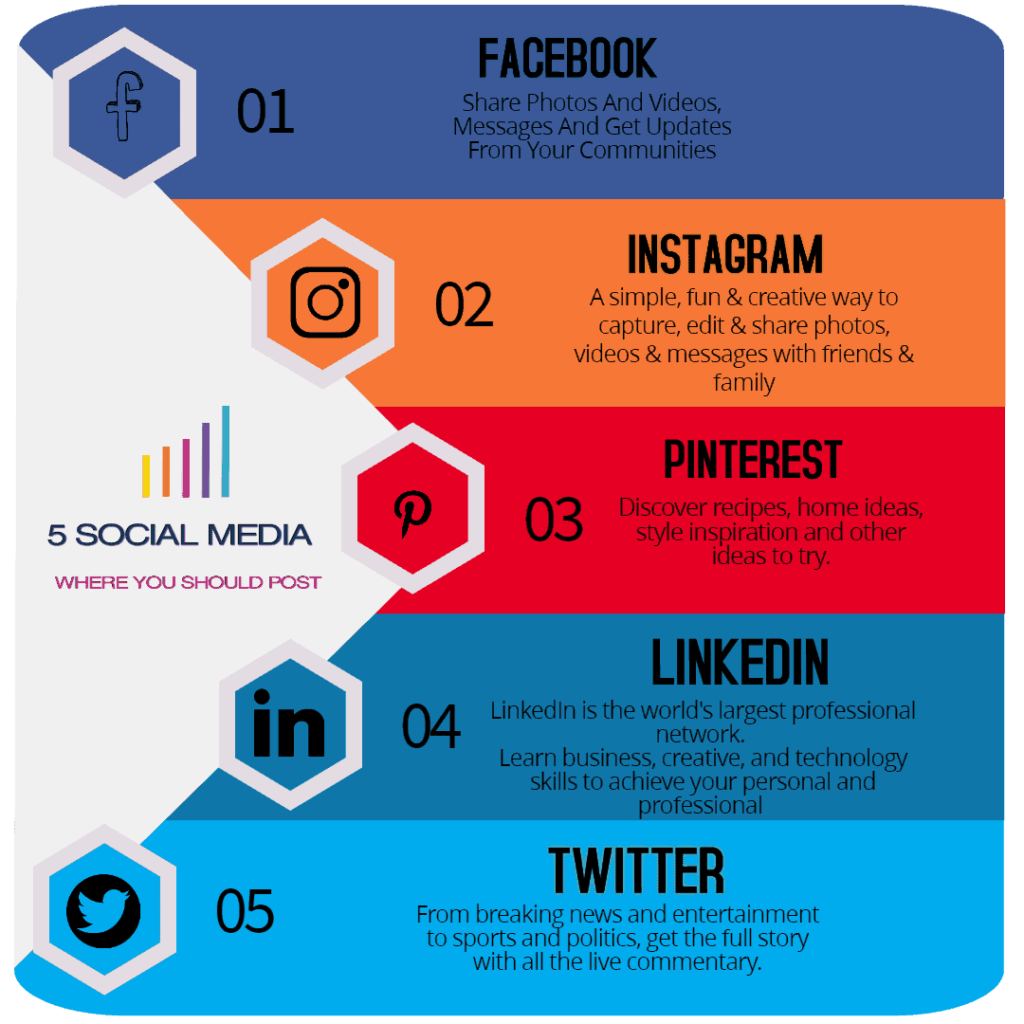 The best Place to share all these infographics is Social Media. Share these kind of infographics in your social media related to your business or brand to grab more audience. Start Scheduling the post on Social Media Now.
Advantages of Using Infographics
Confused if you should be using normal images or infographics? Read here and decide for yourself.
Convey information in a simpler and better way.
Grab the targeted audience's attention.
Increase brand awareness.
It will help to boost the traffic.
One Image will serve multiple purposes.
Why should be using infographics more often?
As compared to Text, The Human Brain Process Visuals Better. The combination of Text and Visual is Magic.
If you want to tell stories to your audience then this is a great way.
People will remember more when they see infographics rather than when they read the text.
The best part is the Infographics Are Linkable. You can link the infographics to the website where you want to redirect the users.
Infographics Are Shareable. Share it with any social media site. The right information at the right time will serve the purpose of sharing.
Concerning business, They're Great for SEO.
If you want to know about what is an infographics then you can read the article written by ST. Clould State University.
Conclusion:
Now, as you have learned what is an infographic and you even came to know its importance. You must even know how to make use of infographics to boost up your business. Using infographics you can attract more audiences as compared to normal images. If you want to know how then feel free to contact us.